Admin Virtual Data Center¶
Virtual servers in Admin Virtual Data Center are essential for proper functioning of the Danube Cloud. It is not recommended to use this virtual data center for any other purposes.
Warning
Manipulating Compute Nodes, virtual servers, or other objects in the Admin Virtual Data Center can break Danube Cloud.
Warning
The mgmt01 VM MUST NOT be shut down during the operation of the Danube Cloud.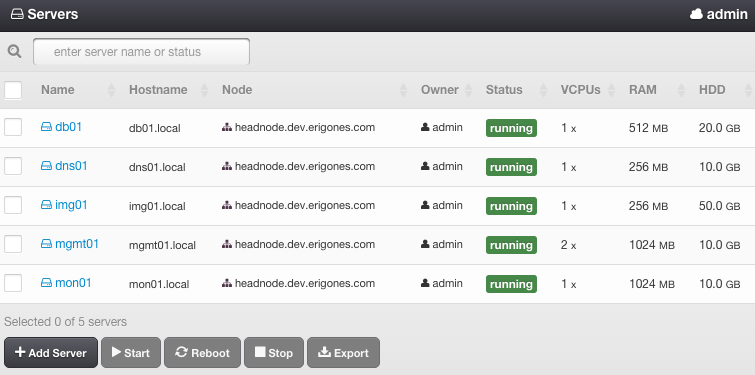 Virtual Servers in the Admin Data Center¶
mgmt01 - central web management server.
mon01 -

main monitoring server

running Zabbix.
cfgdb01 - configuration database server running Apache ZooKeeper.
dns01 - primary DNS server running PowerDNS.
img01 - central image server used for storing virtual server disk images.
opnsense01 - (optional) central router between admin and external network.
Note
The root accounts in each virtual server have the first compute node's public SSH key set during installation and therefore are accessible from first compute node via SSH.
Note
Zabbix is a registered trademark of Zabbix LLC.