Virtual Server Console¶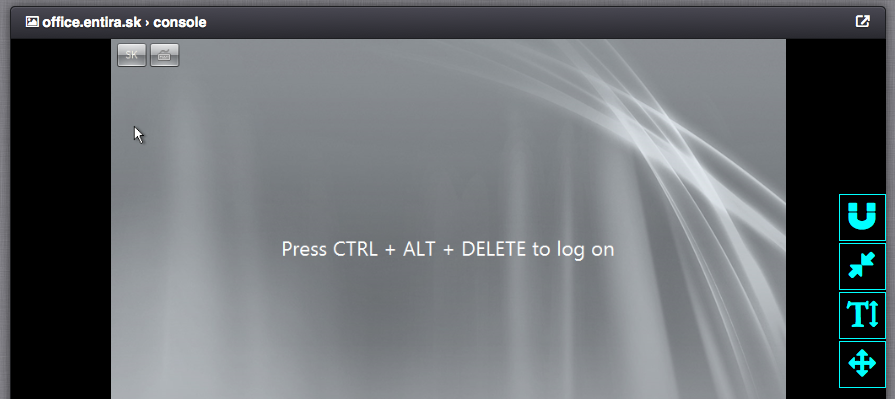 Note
The console view is currently available only for KVM virtual servers.
Console Usage¶
Please use the Magnet Icon to attach your keyboard and mouse to the virtual server console.

Magnet Icon - Capture and send keystrokes and mouse events into the virtual server.
Resize Icon - Zoom in or zoom out the console view to make use of the whole console screen area.
Text Icon - Show or hide the on-screen keyboard, which enables typing on devices without a hardware keyboard.
Move Icon - Move the on-screen icon menu to another position on the console screen.
Note
The icon in the upper right corner of the console header can be used to open the console screen in a new window.
Note
The CTRL + ALT + DELETE shortcut can be triggered by holding the Fn key on the on-screen or hardware keyboard.